News and Features
Dork Mansion happenings and things worth celebrating!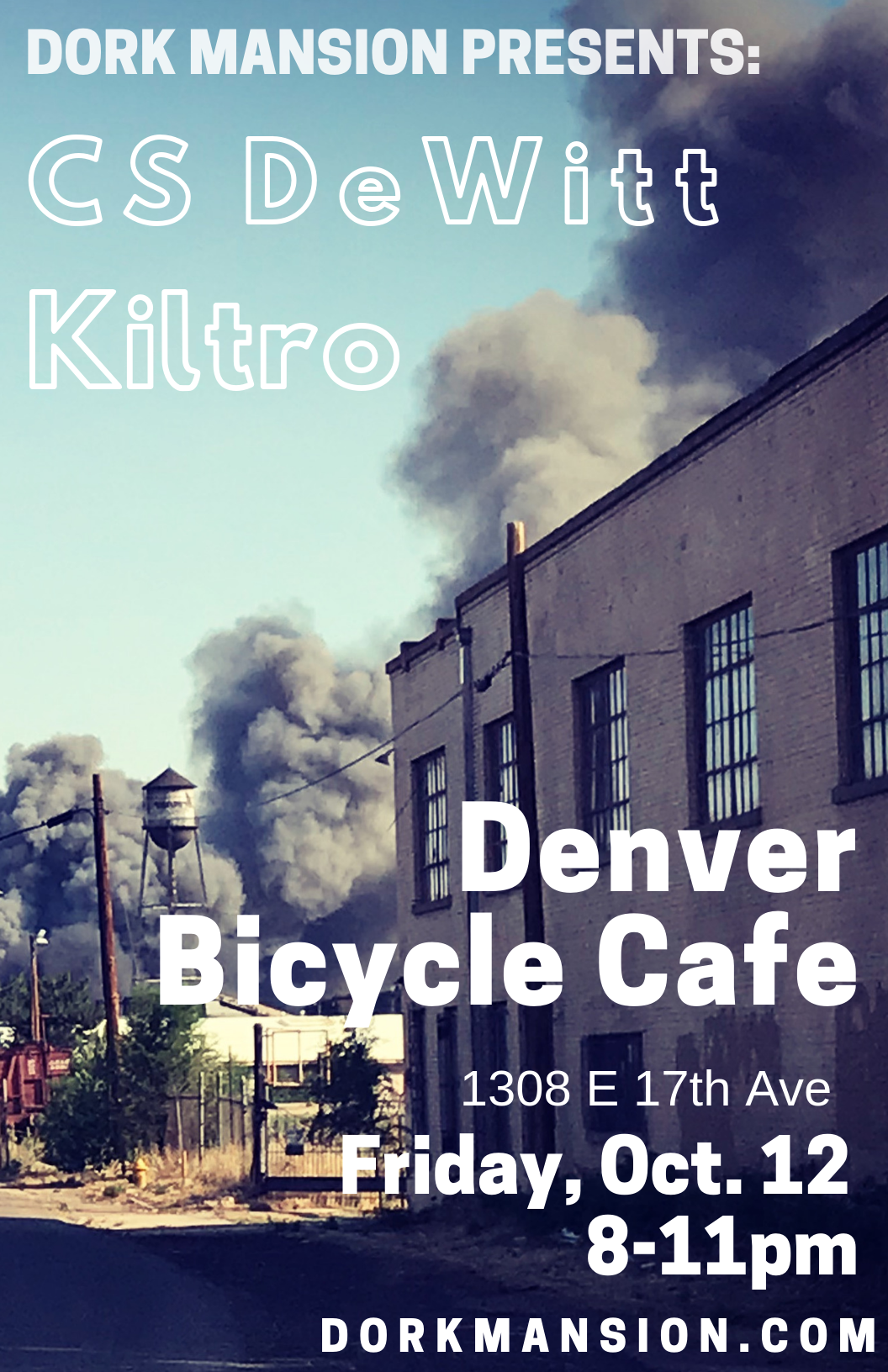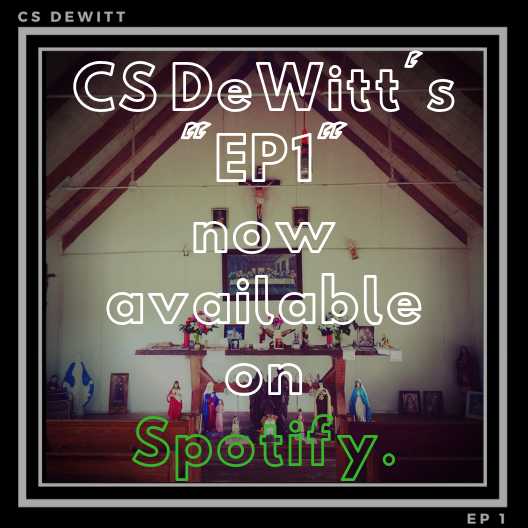 CS DeWitt's Debut EP is out now!
DeWitt's first solo effort, the harmony-rich "EP 1," is officially out now! The album, written, performed and produced by DeWitt, explores themes of family, love, and the fear of losing. The cover art is a photo of the interior of Little Helen's Chapel, a wood frame building built by DeWitt's great-uncle in the swamps of Louisiana. Like this collection of songs, this building speaks to the complex and healing power of family.
Stream or download the EP on Spotify, Bandcamp, or wherever you get your music.
Song of the Day: Danny Dodge, "You need a man, not a HURRICAN'"
The first time I saw Danny Dodge, he had just bought a beautiful acoustic guitar from the 1920s at a pawnshop somewhere in Denver. This is before I'd heard any of his music, so I assumed Dodge played some kind of pseudo-folk revival. However I caught a Danny Dodge show a few weeks after that initial encounter and was proven very wrong. While the band takes a break every now and then for an acoustic ballad, Dodge and his band's main MO is to play a blistering power pop, more in the vein of Big Star than Woody Guthrie. I'm a sucker for pop hooks, and Dodge's debut LP, "Baby, Let Me Be Your Mess," is worth a listen.
My favorite tune on that album is "You Need a Man, Not a Hurrican'," which could pass for an Alex Chilton b-side with its shimmering guitars and and off-kilter hooks. I also hear echoes of the timeless and tragic punk-pop outfit the Exploding Hearts, which, perhaps not coincidentally, were based in Portland, Ore, where Dodge cut his teeth. The song goes in some interesting directions--we get a satisfying dose of the chorus, a Merle Haggard bridge from left-field, not one but TWO guitar solos-- all in just over 3 minutes! If that isn't enough, the audacity to base an entire song around a slant rhyme you really have to squint at to see is something that only a dude with an attitude can pull off. Well done, Dodge.
Catch Danny Dodge and the Dodge Gang (and maybe that '20s acoustic) at the Skylark Lounge in Denver Friday, July 6.
.